If you didn't catch game 6 last night, you missed what might have been some of the most stressful and exciting baseball in Blue Jays history.
It started off early with a 1-0 lead for the Royals

Then things got interesting once again, do you remember game 5 against Texas in the ALDS in which they got the go ahead run off of the strangest play we never knew was a thing?
Well, this happened.
The home run ended up standing and Jays fans on the internet did not take kindly to the call.

"This is where I caught the ball"

But what's done is done and we move on.
Jose cuts the lead to 1 after a ball that was destroyed and it was a ball game again.
Jump ahead and it's 3-1 for the Royals in the top of the 8th. Jose is at bat again and..
HOLY CRAP We've got a tie game! Then the rain started and delayed the game for almost 45 minutes…. In the bottom of the 8th the Royals got one back to take the 4-3 lead. Now we get to the 9th.
Martin hits a single and Dalton Pompey is put in as the pinch runner. He steals second right away and then this happened.

No outs, runner on third and down 1 run! It's the perfect storm for the Blue Jays to tie the game or take the lead. Pillar gets walked so we have 2 runners on. Navarro strikes out after one of the pitches is called a strike. The same thing happens to Revere, so we have 2 on and 2 outs with Josh Donaldson at the plate. He ended up grounding a ball to third to end the game. There's a reason why some fans are angry if you look at this image.
Those 2 red []'s on the left? Called strikes (we can all agree with how Ben Revere reacted upon getting to the dugout)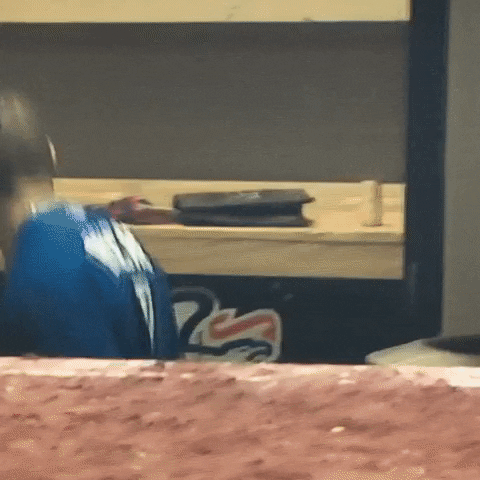 But at the end of the day, the Blue Jays went 0-12 with Runners in Scoring position and the Royals got the win. They play the Mets for the World Series starting Tuesday. As for the Jays, it was one hell of a run, you brought an entire country together and I can not wait for next season to start back up!
Oh and Fox showed this during the 7th inning.