For a long long time people have wanted to see Conor McGregor and José Aldo square off in the octagon. What people weren't expecting was an 13 second fight. One southpaw cross perfectly on the chin and Aldo went down and just like that he's the UFC Featherweight Champion. Want to see the whole fight?
CLICK HERE
(I'd make it so you can watch here, but UFC might not be too happy with that!)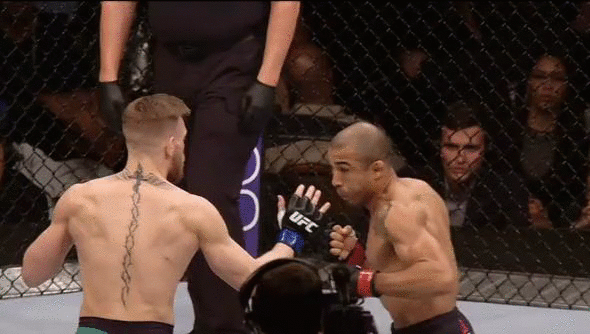 Here's Aldo's corner watching the fight.